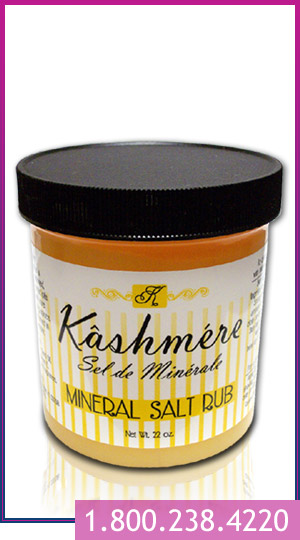 Kashmere Salt Scrub
Mineral Salt Scrub Exfoliator
Description:

Kashmere Minerial Salts is a perfectly proprotioned, lavish blend of exotic oils intermingled with rare minerals, captivating spices, & gloriously perfumed in tangerine lavender.
Type:

Salt Scrub Exfoliator
Size:

22 oz. (624 g) jar
Fragrance:

Tangerine Lavender
Ingredients:

Sea Salts, Sesame Seed Oil, Avacado Oil, Vitamin E, Rosemary, Ginseng & Fragrance.